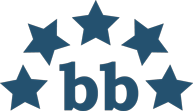 Blue Board ProZ.com menjadi alat manajemen risiko penting untuk penyedia layanan kebahasaan sejak 2001 dan dari 172,897 entri bagi 14,287 penyedia bahasa baik perusahaan atau pun individu (outsourcer).
---
---
---
Aktifkan email harian "masukan entri" agar diinfokan saat penerjemah memberi masukan atas sebuah penyedia kebahasaan atau outsourcer. Cari tahu lagi....
---
Access limited
Your access to the information in the ProZ.com Blue Board record is limited.
To gain full access, consider becoming a professional or business ProZ.com member.
Keanggotaan ProZ.com
ProZ.com members enjoy unlimited access to all Blue Board records. This includes:
Complete access to outsourcer contact information
LWA entries
Outsourcer entry comments and comment search
The ability to apply to outsourcers that are actively accepting applications from freelancers
Graphs, visualizations, and detailed statistics on LWA entries
Access to the edit history of comments
Additional category ratings (members are able to see ratings entered by others for the outsourcers that they have rated. ProZ.com Plus subscribers are further able to view ratings entered for outsourcers that they have not worked for)
Lebih lanjut
Blue Board ProZ.com™
Database agen Outsourcing dengan masukan yang diberikan dari para penerjemah dan juru bahasa ProZ.com.
Search by outsourcer name, country, and/or ProZ.com primary profile name (i.e. 'ABC Company France').
| Entri terbaru | Blue Board record | Negara | Profil ProZ.com | Average LWA | Entries |
| --- | --- | --- | --- | --- | --- |
| | Memuat... | | | | |